Due to ongoing de-institutionalisation of Child-care providing system in Georgia, 31 institutions were either merged with others or closed down. Approximately 80% of these children were "Social orphans" and have been sent back to/re-integrated with their families (including families consisting of only a single parent/grandparent and those living below the poverty line). This reduced a number of institutionalised individuals from 5,204 children residing in 47 houses run by the Ministry of Education in 2005 down to 634 living in 16 institutions and in 37 small "Family type home" residences (8-10 individuals of total 245 children in the latter) in 2010. 8-10% of the children will be fostered and/or adopted from 2011 till 2012.
The Department of Care, of the Ministry of Labour, Health and Social Affairs (MoLHSA) and the Social Services Agency (also from the MoLHSA) supervise all institutions, but operational management is delegated to non-state entities. Today, 17 Family type homes are directly funded by the state, and a further 20 homes receive different donor funding.
Bigger institutions remaining in operation, retain about 20-25% of their former capacity (now each of them including 16-20 children instead of a previous number of 60-80).
Currently, two Infants' Houses (for the children under 6 years of age), two day-care centres for socially vulnerable families, one rehabilitation shelter for street children (on the outskirts of Tbilisi) and two homes for handicapped children operate in the country.
The de-institutionalisation process is expected to be accomplished in 2012.
Now there are 27 Child-Care Institutions in Geeorgia.
Among them:
Children's House 16
Infants' House 2
Day Center 2
Crisis Center 1
Disabled Children House 2
Old People Boarding Home 2
Disabled People 2
There are 1405 person in Institutions:
Infants 109
Child (from 9 to 18 years) 192
Disabled Children 79
Disabled person 107
Disabled old people 212
Current Partner Child-Care Institutions of GENESIS: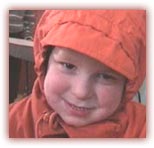 Children's House "Momavlis Sakhli", Tbilisi, 35 children
Children's Shelter "Satnoeba", Tbilisi, 37 children
Children's House in Aspindza, Samtskhe-Javakheti region, 16 children
Extremely heavy economic background, imperfect mechanism of protection of the children's rights create histories of tragic lives of those living in children's homes and shelters for the stray children. Let's consider just some of them.
If you want to assist the orphans, please contact us.